Reports
Development
Discover our ambitions for growing Tigh a'Chomainn making our unique provision accessible to more people, while meeting changing needs.
If you are interested in supporting our work by joining the trustee board of Tigh a'Chomainn Camphill Ltd you will find additional information here.
Documents and resources
Policies and procedures
Commuication strategy
Meet the trustees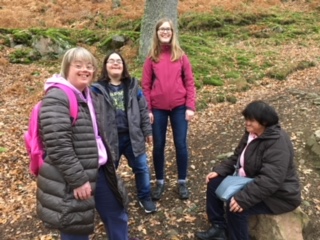 Brief outline of the trusts structure
Tigh a'Chomainn Camphill Limited is a charity registered in Scotland.
The charity is a registered limited company.
A board of trustees is responsible for governance.
A senior Co-worker team is tasked with management responsibilities. These fall into three broad areas:
Care and support, finance, development.
You can read more about the trust here.
Our strategic board requirements outlined.