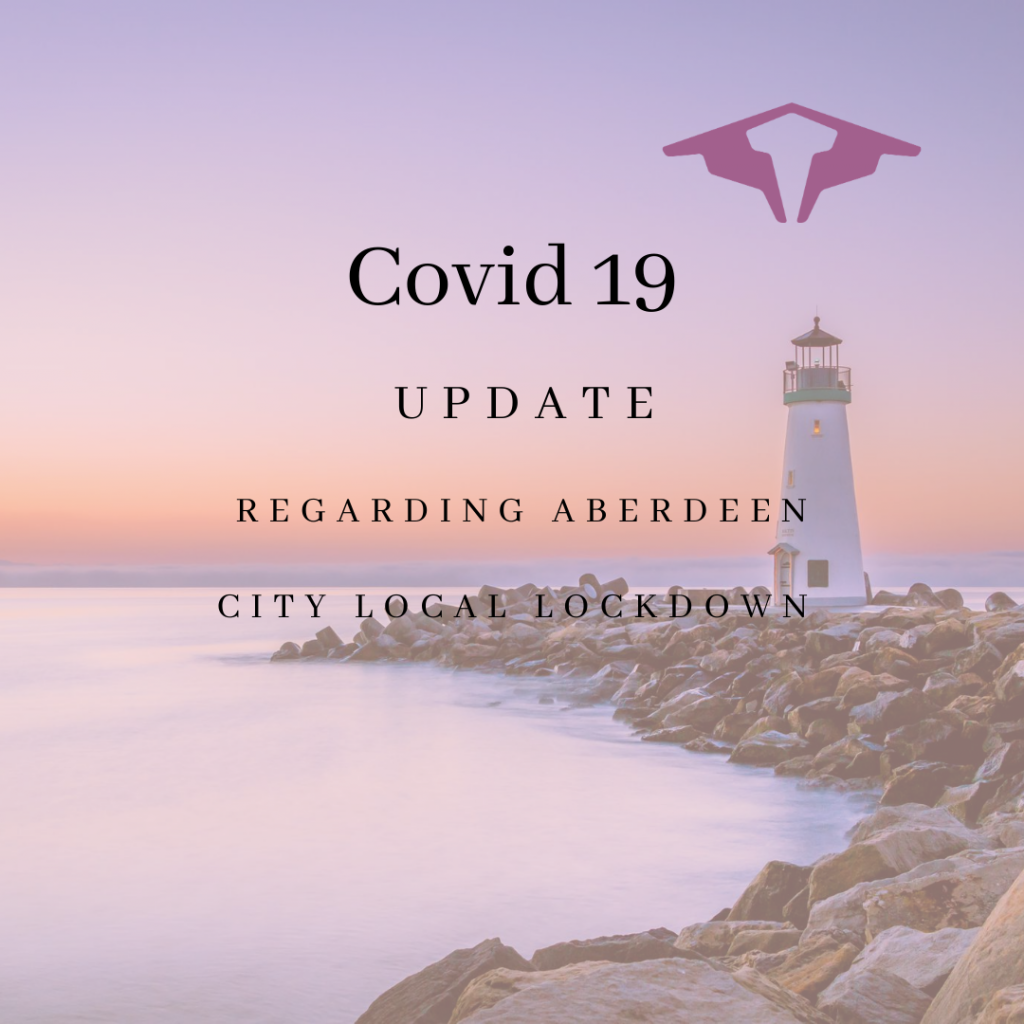 Updated 13/08/2020
As you may have heard in the news Aberdeen City has been placed under a local lock down. This is a step backwards on what had looked to be a promising route of recovery from Covid-19. In broad terms this won't change our day to day situation as we are maintaining our underlying approach of minimal external contact, however, there are a few temporary measures we will need to put in place for at least the next 7 days.
Key changes:
We will not be able to host any visits including by family members until further notice.
If you have any questions, please do not hesitate to contact us.
Update:
The local restrictions for Aberdeen remain in place for the time being. We are reviewing Scottish Government advice regarding family visits.